How to send a 3D image to get a consultation online
If you have a 3D image on an electronic medium (disk), You can send it to us and get an online consultation.
The 3D image weighs up to 400 MB. Therefore, you will not be able to send it by email in the usual way. But don't worry! Sending data is easy enough. We will tell you how to do it. All actions are reduced to simple steps:
We archive the data and get a single file
Go to the site wetransfer.com and send this file to email address This email address is being protected from spambots. You need JavaScript enabled to view it.
Let's look at each step in detail.
Creating an archive
Open the disk with the 3D image on your computer (see the image below). As a rule, the disk contains several files, and there may be more. It all depends on the program in which the CT scan was performed.
We need to select all the files on the disk and create an archive from them. Select the files and click the right mouse button. In the pop-up window, select "Add to archive".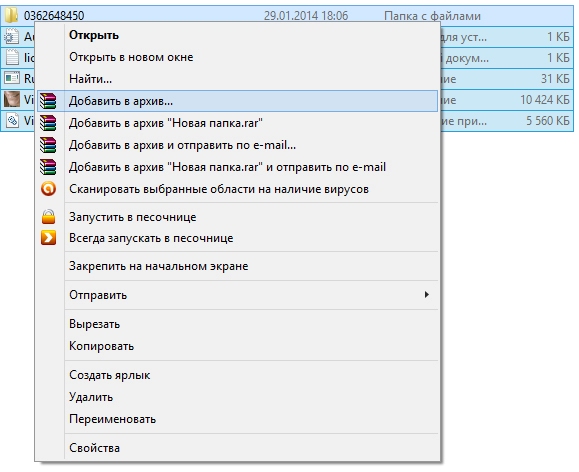 A pop-up window appears. Here we give the file a name, for example, your last name. And choose where to save it. In the example, we save it to the desktop.
Send file
Open the browser and go to the site dropmefiles.com.
Next, add the archive. To do this, click on button, and find the file on the desktop. Wait for the file to load.
Next step — enter the email address of our clinic - This email address is being protected from spambots. You need JavaScript enabled to view it., your email and message.
As soon as we receive your picture and message, we will reply to your email that everything is in order and we will tell you when to expect a response.